Daniel Dhers
in a photo, doing a tailwhip?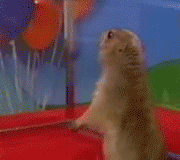 But seriously, you need to click
this link
purely to see how high
Dennis Enarson's
flair is. To the moon!
In "Not gonna remember that URL" news,
Cardinal
have a web-video up on their site, "Crdnlbikes.com". Was "Cardinelbikes.com" taken or something?
As I said before, the
Charles Prow
jam is tomorrow. His local newspaper have a thing up
online
about it. Also, as I said, if you can make it - or don't have anything else to do - try and get there. It'll be well worth it, whether you knew the guy or not.
Ashley Charles
has a "
How do you plead?
" feature up on the
Union
site. Good answers.
Seeing as it's kinda ironic in that that's talking about fashions and so on, here's
Mike Mastroni's bike check
.
Lastly, there've been a fair few park vids out today, but they're pretty much all the same. This one's a bit above the rest, so ch-ch-ch-ch-check it. Taking a wild guess,
CheltBMX.com
?