Two in a row! Getting back on form. This having the internet full-time thing's pretty sweet...
Anyway, now our ISP is playing ball, it's given me the opportunity to head over to the
Fly site
and check out the new
Luna
frame,
Dylan Smith's
pro model.
It's basically a
Tierra
but with a 'real' standover height (0.6" more than a Pantera), and a slightly longer back end on the longer toptube models. For the full run-down:
1. Dylan's (removable) brake mounts
2. Removable brake tabs (same ones as Tierra frame)
3. Top tube sizes: 20.4", 20.6" and 21"
The 20.4" has a really short rear end, 13.25" like the Tierra frame and a steeper 75.5" headtube angle
The 20.6" and 21" has 13.75" rear end and 75" headtube angle
4. Higher top tube (0.6" / 15mm. higher than pantera)
5. Brakes mount on the top
6. Integrated seat clamp. Featuring a new 6mm allen key bolt
7. All the Tierra frame features:
- offset thickness Headtube
- offset thickness Chainstays
- Seatstays-seat tube reinforcement and double butted Seatstays (thicker on the joint)
8. Compatible with Ruben bashguard
9. Weight: 2.180 kg. (4.8 lb.) (Not confirmed, waiting for production frames)
10. Colors will be flat black and sangria (dark red-burgundy)
Sounds like a pretty sweet frame (apart from that bashguard. Why would you want to drop on a load of extra weight
there
?).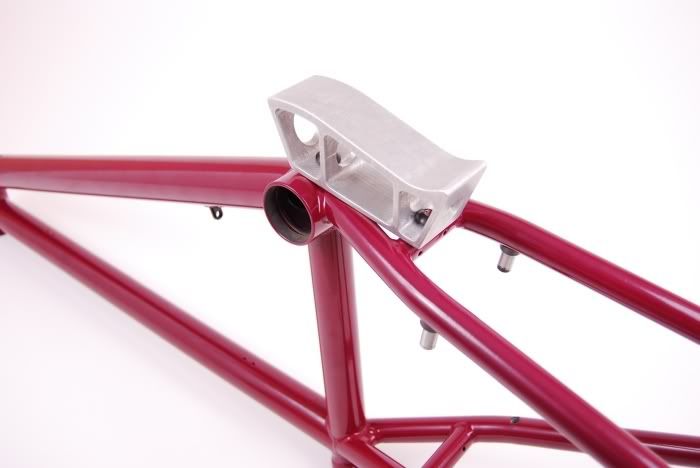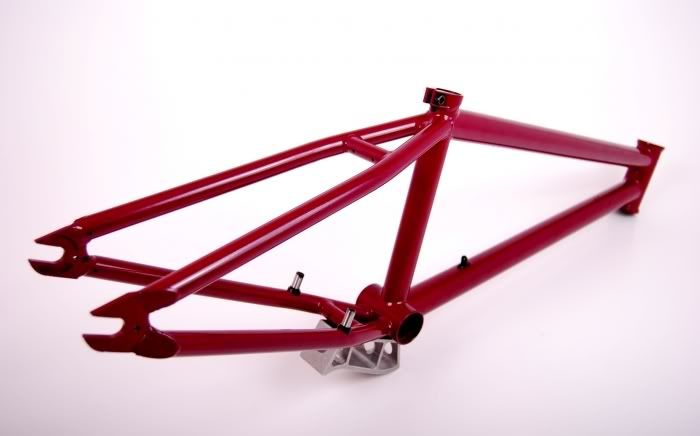 I just wish they'd put the removable lugs on my Tierra so I didn't have fist-sized lumps of metal welded onto my seat-stays...