OK, so, it's been a little slack here of late. A birthday, lots of riding, and some coursework deadlines meant it's been pretty hectic, so here's a bunch of stuff to make up for it.
All the new
FEDERAL
stuff is in Pijin. I would've linked to their site, but what's the point?
S&M
have released the final photos of the
LTF
, and it really is
LTF
.
Tapered stays
,
Swiss dropouts
, "
swaged
" seat-tube and a whole bunch of other stuff mean it weighs in at
4.2lbs
. I'm no expert, but that ain't much. Comes in 20.5", 20.75" & 21", 75° head angle and 13.65" stays.
With the
Fit/S&M
technology cross-overs from the past, and the way that - for example - the
LTF
shares the same seat-tube as the
Dehart
, could we also be looking at the
S4
?
Dan Foley
is now on
Simple
'cos of this:
Tree
have some new bars out.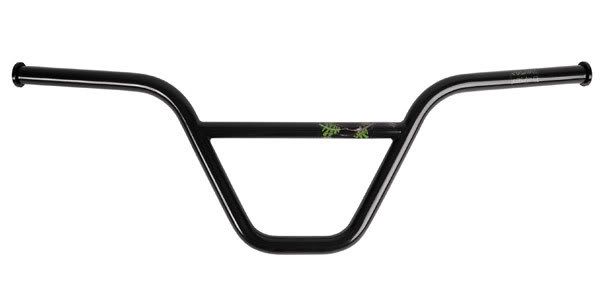 "The specs on the bars are:
-8" tall
-27" wide
-12 degrees backsweep
-available in a choice of 4 degrees upsweep or 1 degree upsweep
-they weigh 26 oz.

Also both Tree bars will be sold separately from the barends from now on. We decided if someone wanted our bars but already had barends that they liked then they could just buy the bars. And if they wanted to get the barends then they can get them with the bars at the same time.

-Available in black or white.
-LIFETIME GUARANTEE
-11 butted handlebar
-Made of 4130 heat treated chromoly tubing
-Pre-threaded for use with Tree Barends. Will also work with other brands of barends.
-Higher tolerance degrees of bends over most common bars
–Can be cut down to minimum of 24.25" wide if they are cut down skinnier the barends will not work."
To quote Tree.
Aversion
have a new
Mike Miller
video out:
The guy who has
Chase Hawk's style
now also has matching
Chase Hawk style
music (See:
Fitlife
,
Chill Bro
). In fairness though, that
3 to fakie
is properly good.
Mike Aitken's
Odyssey
part from 2003 or something like that is out on the
Odyssey-Vision
site too. Speaking of, hopefully
IMG
will get stocks flowing soon...
Lastly, the needlessly sourest BMX company on Earth,
Bicycle Union
, have some sweet new products coming out, incl.
hubs
and
bars
. Coming into the country next week, theoretically.
Hit up
4Down
for the specs.
That's it from me, I'm off to hit up
Cantelowes
...